PeakVista offers new insights in strategic IT planning, technology assessments, requirements engineering, and project management. We combine sound management principles with the most appropriate technologies to assist you in effectively managing your IT projects while controlling technical risks. We help our clients understand strategic opportunities, prioritize objectives, and establish a blueprint to implement high-return initiatives. Our IT consulting and project management services include:
IT Business Process Assessments
Technology Assessments
Requirements Engineering
Cost/Benefit Analysis
Disaster Recovery Planning
Continuity of Operations Planning
Project Management

Project planning and progress tracking
Staff management
Budget and acquisition control
Risk analysis and control
Transition and cut-over plans
Client Solutions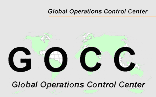 PeakVista recently provided project management and technical consulting to an air express company to modernize their Global Operations Control Center. This project propelled their control center from legacy Sun workstations to newer, more versatile and cost effective PCs.

The PeakVista team was also called on to provide project management of a large-scale, enterprise-level system that provides air express customers with on-line access to package tracking information.

Lockheed Martin selected PeakVista to provided an independent analysis of two mission planning systems for use by the US Air Force. PeakVista provided a technical evaluation of two competing mission planning systems and provided recommendations to Lockheed Martin taking into consideration the long-term strategic objectives of the overall solution.